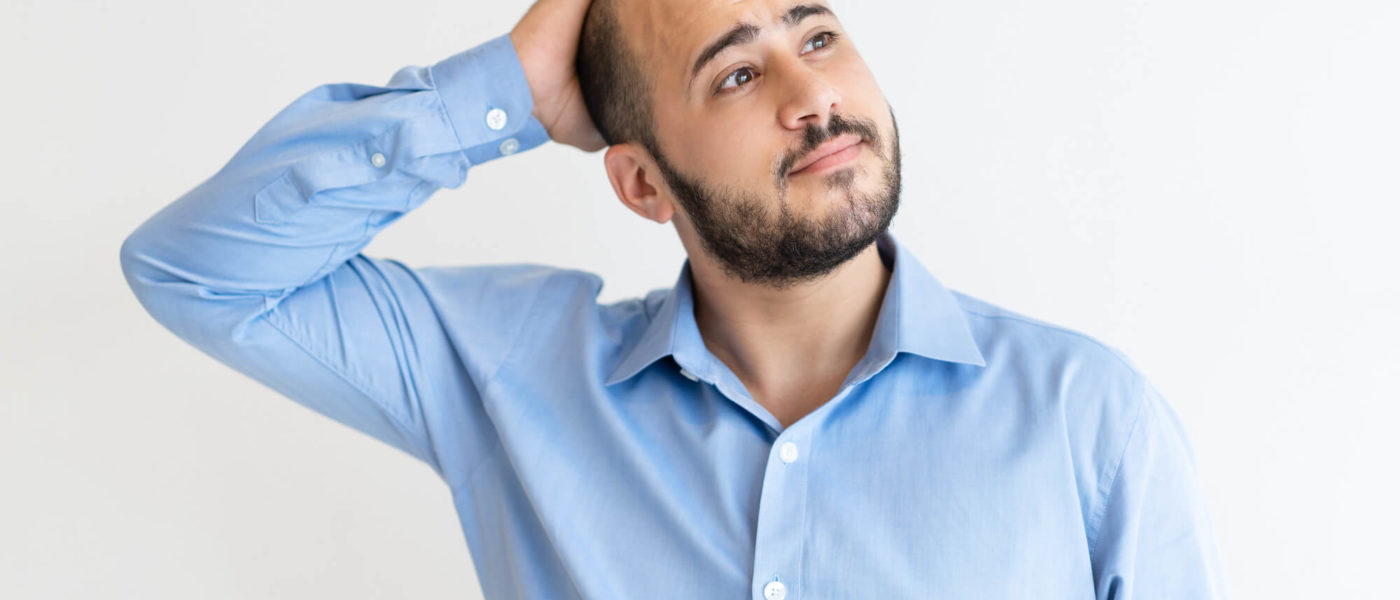 Male pattern baldness, also known as androgenetic alopecia, is a common form of hair loss that affects millions of men worldwide. The condition is caused by a combination of genetic and hormonal factors. Which includes the accumulation of DHT hormone (dihydrotestosterone) in the scalp area.
What is DHT?
DHT is derived from testosterone particularly a more potent form that is produced in the body by an enzyme called 5-alpha reductase. DHT hormone binds to hair follicles and causes them to shrink and produce thinner, weaker hair over time. Eventually, over the years, the hair follicle stops producing more hair, leading to baldness.
Finasteride 1% comes to the rescue
Finasteride is an oral medicine that is prescribed to treat male pattern baldness. It is a medicine that helps in stopping further hair loss and improves the thickness of the thinning hairline. Hair loss is caused by the hair follicles shrinking, which results in hair loss. DHT causes hair follicles to shrink and become inactive. This results in fewer hairs hair growth on the scalp.
Finasteride has shown a great reduction in hair loss
Finasteride is the only FDA-approved medication for the treatment of male pattern baldness. Studies show that finasteride can reduce hair loss by up to 80% after just 12 months of use.
This is a medication that works by inhibiting the activity of 5-alpha reductase, the enzyme responsible for the production of DHT. By blocking the conversion of testosterone to DHT, finasteride helps in slowing down hair loss and promotes hair regrowth.
It's Effective at Treating Male Pattern Baldness.
Finasteride reduces hair loss by 80% within one year of usage. The effectiveness of finasteride for treating hair loss has been demonstrated in numerous clinical studies. One of the most notable studies, published in the New England Journal of Medicine in 1998, showed that finasteride is effective in reducing hair loss and promoting hair growth in men with androgenetic alopecia.
Finasteride is considered as safe and effective for treating hair loss, but it can cause side effects. The most common side effects are decreased libido, erectile dysfunction, and decreased ejaculate size. These side effects are mostly reversible and resolve once the medication is discontinued.
It's important to note that finasteride is not a permanent cure for hair loss and the benefits of the medication may reverse once the treatment is discontinued.
Finally, we can say that finasteride is an effective treatment for hair loss in men caused by an imbalance of the DHT hormone. By inhibiting the production of DHT, finasteride slows down hair loss and works toward hair regrowth in men who are suffering from androgenetic alopecia.
Looking to purchase Finpecia? Buy Finpecia 1mg online click here